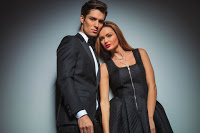 Every author whether Indie or Traditional needs stock photos. Marketing is an enormous part of our jobs as writers. Ads on various social media sites and booksellers only enhance our sales. Here There are tons of stock photo sites out there. I highlighted a few with their pricing plans to help get great quality images at good prices.
Paid Sites
Yes, I
'm biased, which is why this one is first on my list. I've used their pics for tons of ads. Not to mention, my cover artist has used photos from the site. They have a huge selection of quality photos and vectors. Vectors are graphic images based on mathematical principles that will not distort as you resize them. (I had to look it up. Does this make sense?) Vectors are great for logos.
Pricing plans can go by the month, the year, and sales. If you can get their 100 for $100, you get a hundred pictures for the year. Use em or lose em. (I learned the hard way.) Once you create an account, they also send free pics to your email about once a week.
Subscriptions: One Month $69-$199 based on how many photos you need or One Year for $699-$1999 also based on the number of photos.
Flexible Plan: Monthly—$29 per month for 30, then $1 each additional. Yearly—$299 for the year, 30 pics a month, $1 each additional
On-Demand Plan 10 images for $49, 25 for $99, 100 for $299 for a basic license
Beware depending on the sites and pricing, licenses can vary. Check how often you can use your image after download it.
Another impressive site for images, and millions of them at that! They also have some image editing tools. Again, they have a subscription plan for all these goodies.
Subscription: Per month—10 for $49, 50 for $125, $350 for 200, 250 for $750. Annual—Prices go up from there. (10 per month for $299 a year)
Shutterstock lets you either use a contract or just go month by month. Contracts give considerable savings (Annual 10 per month for $29 vs $49 without contract), but you are committed for a full year of that monthly bill. Subscription packs include the editor.
On-Demand Packages: 2 images for $29, 5 for $49, and 25 for $229. Again, check the license for the images. On-Demand packages do not include the editor.
A tougher one to explore before you commit to a monthly contract, this site includes more than stock images. You can tap into tons of templates for Adobe products like Illustrator and Photoshop. Also, it has a 3D imaging studio.
Pricing. After a month free trial, you can do either annually or month by month. It also has credits you can use for items that are not part of the packages.
Month to Month—3 items for $29, 40 for $100, 350 for $199, 750 for $250
Annual Commitment—10 for $29, 40 for $79, 350 for $169, and 750 for $199
Free sites
This site has a great selection of pictures and videos. All images are free. Yes, that
's right free. Pictures and videos can be modified. You can also credit the artist, but only if you wish. Be aware of the rules of how to use the images. You cannot change them and sell them, outright sell them, or put up identifiable people in a poor light. Other than that, go for it.
Another stock photos site with photos, vectors, illustrations, and music too. Similar to Pexels, all images are free for commercial use. Many are uploaded by artists. Credit as you wish.
Another free photo site.
So, why pay when you can get images for free? Here
's the ultimate question.
Many of the free sites feature artists trying to get their name out there or amateurs trying to see if they can sell their stuff. Not everything there is like that though. The quality might vary based on paid or unpaid. As a writer, you need to ensure that you are using your images correctly, that you have a license to use images, and that artists are getting recognition for their work (as you are by selling your book).